How Deed Mein Mees Dis???
HUNTSVILLE, Alabama (Reuters) - The Air Force's new top commander for space predicted on Tuesday future attacks on U.S. satellites and called for greatly expanded tracking and identification of payloads launched by other countries.

Currently, U.S. efforts are focused on determining if an overseas launch is a ballistic missile or designed to put an object in orbit, then cataloging it over a period that can take weeks, said Air Force Gen. Kevin Chilton, who heads the Air Force Space Command at Peterson Air Force Base, Colorado.

"I say those days are over," he told an annual conference here on the fledgling, multibillion-dollar U.S. anti-missile shield. "If it's a space launch, we can't afford to relax."

"We need to know what the intent of that launch is," he said, including whether an object could jam or otherwise harm satellites or spread micro-satellites that could do so.
Mit dat in mind, mein hast ein sugyestion for der powers dat be....Karl?

Ve need to shtart ein program for der jungen det veel train zem to fly meeshuns to der oudder leemeets in order to patroll der shpace looking for terrorismist satellites.

Und mein hast yust der program een mind! Der "Yunior Birdmen"!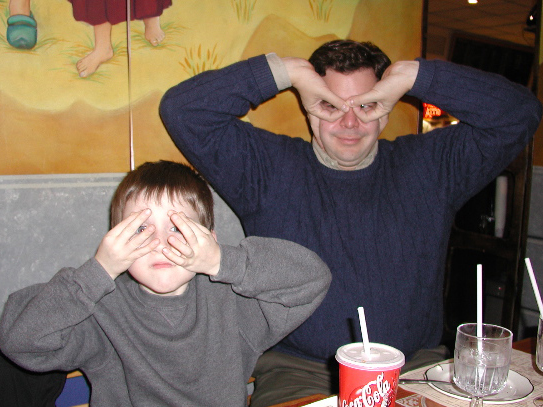 Ass zu can zee, entire families can enleest to assist us in our effords to prevent der shneaky shpace attacks!

Even Halliburdon ken git een on der ect!


Vy, mein ken efen eemageene zu zourzelf, Karl, in der corps!
Wadda zay, Karl? Can mein haff ein grant?